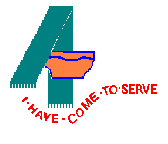 Deacon John D. Tomandl
Spiritual Support and Encouragement for Today
Tomandl Christmas Letter - 2019
Cayuga County Area Inter-faith Ministries
~
Welcome to this little corner of the Internet.
Deacon John D. Tomandl

(315) 729-4668
Prayer for Today: Lord, let me focus on just today, remind me to not get angry. Almighty God, may your power help me to not worry; let me show appreciation for everything in my life; let me work hard on myself, and, help me to always be kind to others. - Amen.

Click here for Daily Readings and more ...